Key Advances in Genetics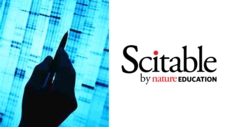 This course guides you through a number of key advances in the field of genetics over the last two decades.
You will begin by learning about the sequencing of the human genome, a project that ushered in the modern era of genetics. Next, you will examine the related fields of proteomics, transcriptomics, epigenomics and behavioral genomics. You will also explore the role of genetics in disease. Finally, you will review some of the moral, ethical, and societal implications of our growing ability to manipulate genes. (6 contact hours)
---
Funded by the following grant(s)

Foundations for the Future: Capitalizing on Technology to Promote Equity, Access and Quality in Elementary Science Education
User Tools [+] Expand
User Tools [-] Collapse
Favorites
Please log in to add this page to your favorites list.

Courses
Need Assistance?
If you need help or have a question please use the links below to help resolve your problem.