Bio Build-up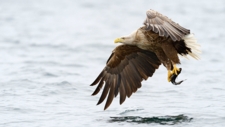 Environmental Science and Health
Find out the best way to guide students in the lesson, "Bio Build-up," where they make a model of a simple food chain and learn how toxins can accumulate in consumers at the top of the food chain.
Demonstration slide set for teachers.
Author(s):
Nancy Moreno, PhD, and Barbara Tharp, MS.
---
Funded by the following grant(s)

My Health My World: National Dissemination
Grant Number: 5R25ES009259
The Environment as a Context for Opportunities in Schools
Grant Number: 5R25ES010698, R25ES06932