Digestion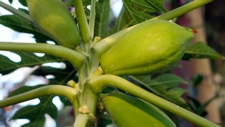 Life Science
Prepare yourself for teaching the activity, "Digestion," in which students learn about digestion of foods by observing the action of meat tenderizer on luncheon meat.
Demonstration slide set for teachers.
Author(s):
Joseph G. Marx, PhD
Showing Results for:
materials needed
Return to Presentation
Why Use Cloning Technology?
Human Urinary System Diagram
Cells: What Do They Really Look Like?
---
Funded by the following grant(s)

My Health My World: National Dissemination
Grant Number: 5R25ES009259
The Environment as a Context for Opportunities in Schools
Grant Number: 5R25ES010698, R25ES06932