Food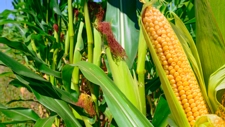 Students investigate food sources, food webs and food chains, healthy eating and food groups, food safety and overall nutrition.
Designed for use with The Science of Food Teacher's Guide, this slide set engages students as they explore and examine soil and plant growth, photosynthesis, edible plant parts, food webs, digestion, why pollutants become concentrated in some foods, bacteria, using food labels and food safety.
Your Slide Tray is Empty.
---
Funded by the following grant(s)

My Health My World: National Dissemination
Grant Number: 5R25ES009259
The Environment as a Context for Opportunities in Schools
Grant Number: 5R25ES010698, R25ES06932
---
Foundations for the Future: Capitalizing on Technology to Promote Equity, Access and Quality in Elementary Science Education