Author(s):
Nancy Moreno, PhD, and Paula Cutler, BS.
Make Observations
Students should observe each of the yeast mixtures at five-minute intervals. Have students record the total height of the mixtures (liquid plus foam) after each observation. Also, have students record the starting and ending temperatures (degrees C) of the mixtures.
Reference:
Moreno, N. P., Rahmati-Clayton, S., Cutler, P. H., Young, M. S., & Tharp, B. Z. (2006). The science of food and fitness. Houston, TX: Baylor College of Medicine.
---
Funded by the following grant(s)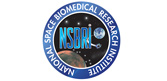 This work was supported by National Space Biomedical Research Institute through NASA cooperative agreement NCC 9-58.