Author(s):
Nancy Moreno, PhD, and Paula Cutler, BS.
Same Food Choices for Everyone?
The Food Pyramid, (or My Plate), provides approximate guidelines for a healthy diet. However, it is not a rigid prescription. Instead, it calls for eating a variety of foods to obtain all of the nutrients needed by the body.
Recommendations of the Food Pyramid have been adapted in a variety of ways to reflect ethnic preferences, personal beliefs and health needs. This activity allows students to consider the nutritional needs of people with specific dietary requirements and to create a full-day menu for these individuals.
---
Funded by the following grant(s)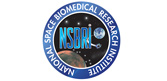 This work was supported by National Space Biomedical Research Institute through NASA cooperative agreement NCC 9-58.