Author(s):
Nancy Moreno, PhD, and Paula Cutler, BS.
Servings and Choices (eating patterns)
Servings and Choices, of the instructional unit, Food and Fitness, gives students an opportunity to document their own eating habits and to learn whether their eating patterns match their energy needs.
Science and health concepts covered in this activity include the following.
A person's daily Calorie intake should match his or her daily Calorie expenditures.
Nutritional requirements vary with body weight, age, gender, activity level and body functioning.
Reference:
Brand X. Cool Kids 10-14, BXP29798. Punch Stock.
---
Funded by the following grant(s)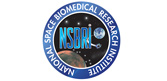 This work was supported by National Space Biomedical Research Institute through NASA cooperative agreement NCC 9-58.