Author(s):
Nancy Moreno, PhD, and Paula Cutler, BS.
Your Energy Needs (BMI)
Energy Sources, of the instructional unit, Food and Fitness, teaches students about how calorie and energy needs vary, depending on activity levels.
Science concepts covered in this activity include the following.
All organisms need energy for their activities.
Food is the only energy source for people and other animals.
People's energy needs depend on body composition and level of activity, and correlate directly with fitness.
Regular exercise is important to maintain and improve health.
---
Funded by the following grant(s)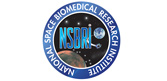 This work was supported by National Space Biomedical Research Institute through NASA cooperative agreement NCC 9-58.