Author(s):
Nancy Moreno, PhD, and Paula Cutler, BS.
Your Nutrition Needs
Your Nutritional Needs, of the instructional unit, Food and Fitness, allows students to compare their own eating habits to standard recommendations for a healthy diet.
Science and health concepts covered in this activity include the following.
Nutrition is essential to health.
Good nutrition includes eating a variety of foods and eating less sugar, refined carbohydrates and unhealthy fats.
---
Funded by the following grant(s)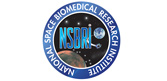 This work was supported by National Space Biomedical Research Institute through NASA cooperative agreement NCC 9-58.