Author(s):
Nancy Moreno, PhD, and Paula Cutler, BS.
Good Nutrition Contributes to Health
The impact of good nutrition and physical fitness on health problems such as cancer, heart disease and muscle loss has been studied for years. In fact, up to one-third of cancers may be linked to nutrition. Some foods actually help to protect against certain cancers.
References:
National Space Biomedical Research Institute. Retrieved 07-12-2005 from www.nsbri.org
Moreno, N. P., Rahmati-Clayton, S., Cutler, P. H., Young, M. S., & Tharp, B. Z. (2003). From Outer Space to Inner Space: Food and fitness. Houston, TX: Baylor College of Medicine.
---
Funded by the following grant(s)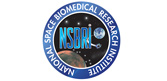 This work was supported by National Space Biomedical Research Institute through NASA cooperative agreement NCC 9-58.