Cloning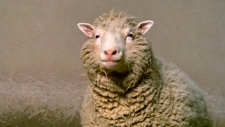 Who hasn't heard of "Dolly the Sheep?" So, what is cloning? Why is it important? What potential medical solutions does it offer, and what ethical questions does it raise? Joseph G. Marx, PhD, provides answers these and other questions.
Companion slide set for the video, "Cloning."
Sorry, there are no slides in your tray.