Describing Solutions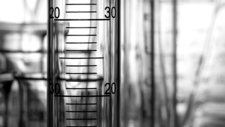 Most scientists use a common language of measurement recognized in labs all over the world. David Caprette, PhD, explains this vocabulary, appropriately called the International System of Units, and its well-established physical quantities or standards.
Companion slide set for the video, "Describing Solutions."
Sorry, there are no slides in your tray.