Author(s):
Roberta Anding, MS, RD/LD, CDE
United States Obesity Data 1990–2005
During the past 20 years, there has been a dramatic increase in obesity in the United States. In 1985, only a few states were participating in the Behavioral Risk Factor Surveillance System (BRFSS) and providing obesity data. In 1990, 10 states were reporting obesity prevalence rates of less than 10 percent, 34 states were reporting obesity prevalence rates of 10-14 percent and no states reported rates at or above 15 percent. In 2005, 4 states have obesity prevalence rates of 15–19 percent; 29 states have rates of 20–24 percent; and 17 states report a rate of 25 percent or over.
Obesity is defined as having a very high amount of body fat in relation to lean body mass, or having a Body Mass Index (BMI) of 30 or higher.
BMI is a measure of an adult's weight in relation to his or her height, specifically one's weight in kilograms divided by the square of his or her height in meters. BMI can be calculated online at http://www.cdc.gov/nccdphp/dnpa/bmi/calc-bmi.htm
---
Funded by the following grant(s)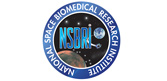 This work was supported by National Space Biomedical Research Institute through NASA cooperative agreement NCC 9-58.
---