Overview of the Male Reproductive System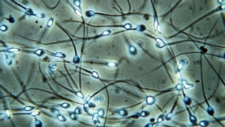 The male reproductive system is responsible for the production, storage and transfer of sperm, and also for the production of male hormones. Its main components are the scrotum, penis, gonads and accessory glands and ducts.
Author(s):
Center for Educational Outreach, Baylor College of Medicine.