Eating in Space: Does Nutrition Matter?
Author(s):
Joanne R. Lupton, PhD
Summary of Wolfe Bed Rest Study
An essential amino acid supplement to the diet maintained muscle mass during 28 days of bed rest. This same essential amino acid supplement ameliorated loss of muscle strength, but did not maintain full muscle strength. These results suggested that we needed an additional countermeasure, together with the amino acid supplement, to maintain muscle strength. This led us to develop the next study implemented at Tufts University, with Dr. Carmen Castaneda-Sceppa.
---
Funded by the following grant(s)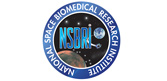 This work was supported by National Space Biomedical Research Institute through NASA cooperative agreement NCC 9-58.