Eating in Space: Does Nutrition Matter?
Author(s):
Joanne R. Lupton, PhD
Health-related Issues in Space
What problems associated with space travel may be positively addressed by proper nutrition and exercise? All of them can, from radiation-enhanced cancer to psychosocial factors. This presentation will concentrate on three health issues related to space travel: muscle atrophy, radiation-enhanced cancer, and to a lesser extent, bone loss.
---
Funded by the following grant(s)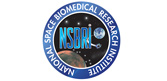 This work was supported by National Space Biomedical Research Institute through NASA cooperative agreement NCC 9-58.