Author(s):
Ann R. Kennedy, PhD
Perinent Radiation Terminology II
Transcript:
The Relative Biological Effectiveness, the RBE, is a term used to compare biologic effects for different kinds of radiation. RBE is defined as the ratio of the dose required for a given biological effect with x-rays to the dose required for the same effect with the radiation in question. In general, RBE increases with increasing LET for a number of different biologic effects.
The Quality Factor (Q) is used for purposes of radiation protection and is another LET-dependent factor by which doses are multiplied to account for the varying effectiveness of different kinds of radiation. The major unit of radiation dose which accounts for the biological effectiveness of different kinds of radiation is the Sievert.
---
Funded by the following grant(s)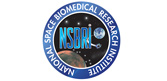 This work was supported by National Space Biomedical Research Institute through NASA cooperative agreement NCC 9-58.