Author(s):
Ann R. Kennedy, PhD
Ionizing Radiation I
Transcript:
Today I am going to talk with you about the hazards associated with exposure to the types of radiation encountered by astronauts during space travel. While we are all exposed to low doses of radiation in our environment-which includes the air we breathe, the water we drink and the foods we eat-the radiation encountered during space travel will expose astronauts to higher doses of radiation, and more varied types of radiation, than those encountered on earth. Two types of radiation which are encountered by astronauts during space travel-protons and highly energetic, heavy charged particles known as HZE particles-are not encountered by people on earth and are of particular concern for the health of astronauts. Very little is known about the biological effects of these types of radiation. We do, however, know quite a lot about the biologic effects of other types of radiation.
---
Funded by the following grant(s)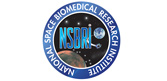 This work was supported by National Space Biomedical Research Institute through NASA cooperative agreement NCC 9-58.