Slides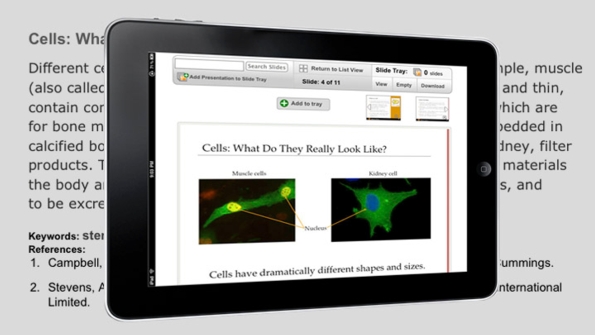 Our free digital slide collections cover science topics ranging from algae to zoology. Slides in each slide set contain annotated speaker's notes, references and keywords.
Many of the slide sets are directly related to items in the BioEd Online video library. The slides are free to use, and can be downloaded individually or in sets to create customized presentations. All can be viewed on computers and mobile devices.
User Tools [+] Expand
User Tools [-] Collapse
Favorites
Please log in to add this page to your favorites list.

Slides
Need Assistance?
If you need help or have a question please use the links below to help resolve your problem.