Space Life Science
Looking for a new spin on life science lessons? BioEd Online brings the excitement of space life science to your classroom through a series of curricular units focused on engaging topics such as the effects of microgravity on our body systems, maintaining fitness and health during long-duration space missions, the impact of space travel on sleep patterns.
Since 1998, Baylor College of Medicine (BCM) has been sponsored by the National Space Biomedical Research Institute (NSBRI) to translate and transfer knowledge gained by NSBRI research teams into materials that are appropriate for middle and high school teachers and students. These efforts resulted in a series of four educational modules that teach space life science concepts and promote STEM careers.
The links below provide access to complete teacher guides or individual activities (PDF), PowerPoint slides, video presentations, and other content to enhance your instruction related to space life sciences, including science articles from the journal, Nature. These resources are available free of charge.
---
Funding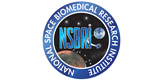 This work was supported by National Space Biomedical Research Institute through NASA cooperative agreement NCC 9-58.