Flight Attempt in Microgravity
---
Heres a great shot of a painted lady trying to fly without the aid of gravity. It gets a bit disoriented and bounces off a few wall before giving up and clinging to the wall. Exciting stuff!!
---
Funding
Developed and conducted in collaboration with BioServe Space Technologies of the University of Colorado, and the United States National Aeronautics and Space Administration.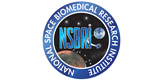 This work was supported by National Space Biomedical Research Institute through NASA cooperative agreement NCC 9-58.
---
Foundations for the Future: Capitalizing on Technology to Promote Equity, Access and Quality in Elementary Science Education; Opening Pathways for Teacher Instructional Opportunities in Natural Sciences
---
Science Education Leadership Fellows Program
Grant Numbers: 51006084, 51004102, 51000105